BOOK 5
BACKSIDE OF HADES
More Rabbit, Boone, Hank, and Clementine are coming in Summer 2021!
BOOK 4 – A Christmas Novella
CATAWAMPAS CHRISTMAS CAROL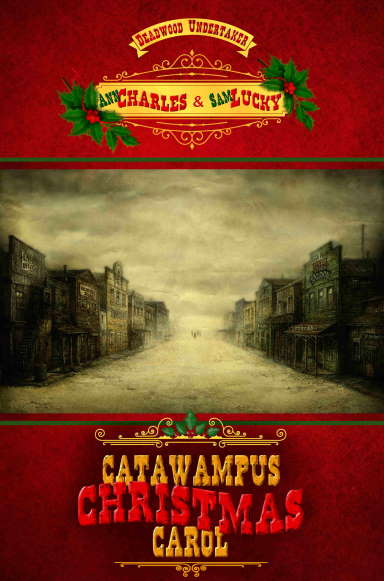 *Catawampus (adj.): 1.) Fierce, savage 2.) Askew, awry
It's a cold and snowy Christmas Eve in the rowdy mining town of Deadwood in the Dakota Territory. Rather than enjoy some drinks in front of a warm fire with her friends, contracted Slayer Clementine Johanssen has her horse saddled and weapons packed to head out into the hills and hunt down some deadly scallywags—alone. When her friends catch wind of her intentions, they set out to waylay her long enough to change her way of thinking … in spite of her mule-headedness.
Reminiscent of Dickens' A Christmas Carol, this catawampus tale will add a heartening dose of fun and camaraderie to your holiday!
Note: This is book 3.5 of the Deadwood Undertaker Series
*(Merriam-Webster Dictionary)
BOOK 3
CAN'T RIDE AROUND IT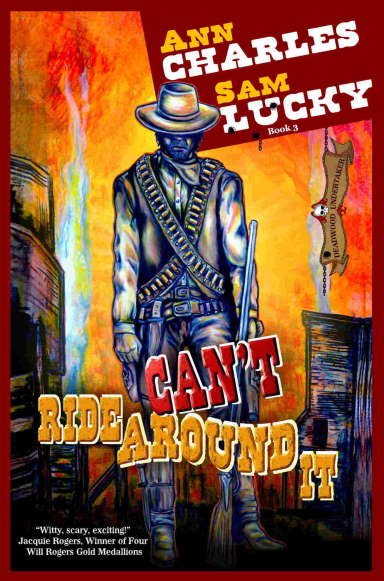 Some things you just can't ride around …
Jack "Rabbit" Fields knew a good thing when he saw it, whether it was a sound horse, a sure bet, or a pretty sage hen. When it came to locking horns with any curly wolves he ran into along the trail, he tended to shoot first—a notion that had saved his hide more times than he could count. But that was before he came to Deadwood.
Now, someone is stealing freshly dead bodies right out of their graves, and Rabbit and his amigos are on the hunt to figure out who. And more important, why?
Unfortunately, finding the answers to those questions will take plenty of Rabbit's bullets, and maybe his blood, too. When the shooting stops and the smoke clears, he reckons there will be a whole lot more cold corpses in the Black Hills. With any luck, he won't be one of them.
Hold onto your hats and saddle up for another action-filled adventure with the Santa Fe Sidewinders, Clementine, Hank, and the rest of the goldurn Deadwood devils!
BOOK 2
A LONG WAY FROM ORDINARY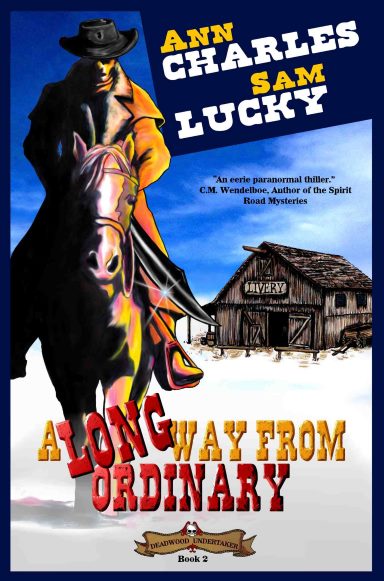 "There's gold in them there hills!" … and something deadly, too.
Danger the likes Boone McCreery has never seen is brewing in the Black Hills. Fresh in from Santa Fe, he's returned to Deadwood to seek justice for his uncle—and maybe to see about a girl. Little did he know his search for justice would have him stumbling into a hornets' nest beyond his worst nightmare. One thing is for certain, the trouble he and his compadres chance upon deep in the trees is a LONG way from ordinary.
Kick up your spurs and enjoy another rip-roaring, wild ride with Boone, Rabbit, Clementine, and Hank through the pages of the second book in the Deadwood Undertaker series.
BOOK 1
LIFE AT THE COFFIN JOINT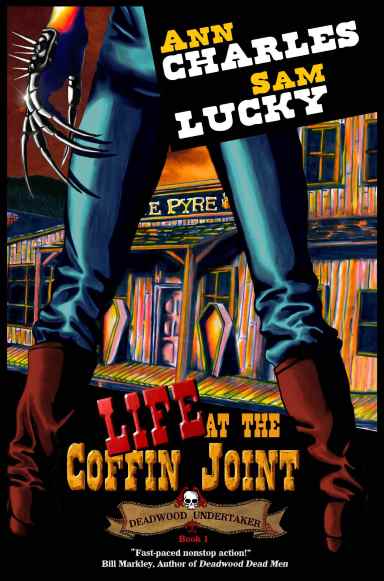 Deadwood (late 1876) … A rowdy and reckless undertaker's delight. What better place for a killer to blend in?
Enter undertaker Clementine Johanssen, tall and deadly with a hot temper and short fuse, hired to clean up Deadwood's dead … and the "other" problem. She's hell-bent on poking, sticking, or stabbing anyone that steps out of line.
But when a couple Santa Fe sidewinders ride into town searching for their missing uncle, they land neck deep in lethal gunplay, nasty cutthroats, and endless stinkin' snow. Their search leads them to throw in with Clementine to hunt for a common enemy.
What they find chills them all to the bone and sends them on an adventure they'll never forget.